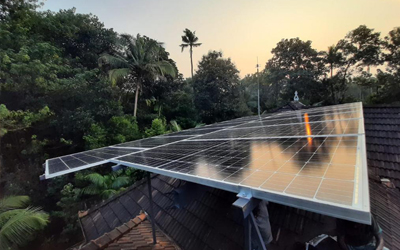 It is possible to add solar panels to existing backup inverters. Here the major thing to understand is, adding a single panel won't help to reduce the electricity bill to great extent. It only helps to cut the additional electricity unit, which is used to charge the battery from KSEB.
We need to understand few things like battery capacity, Inverter capacity, loads connected etc before finalizing the solar panel capacity to be added. Apart from solar panel, it needs an additional charger mainly MPPT charger. In existing inverter conversion to solar, these MPPT Charger comes with additional logic, which prevents the battery charging from KSEB – once solar panels are connected.
For effective utilization, it is recommended to use New Solar inverters instead of inverter conversion. Since backup inverters are meant to give only backup for certain hours and solar inverters are meant to work for long hours daily. The built quality of both will be different. Also there will be slight variation in price for Solar Inverter when compared with existing inverter solar conversion.