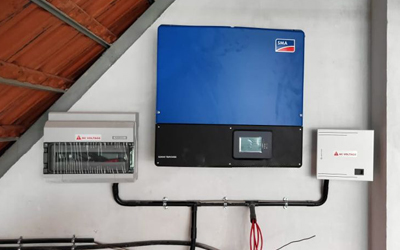 Adding batteries to solar project depends on the type of existing solar installation. If the existing project is OFF Grid, we can add additional batteries depending on the Inverter, panel and Charger configuration. If the existing system is On Grid, adding batteries are not possible. Unless the existing inverter is a hybrid type.
For customers who wants to add batteries to existing On Grid Project, we recommend to use normal backup inverters + battery additional. Cost for such system is less, also it's easy to maintain.
Here the capacity of inverter and battery depends on the type of electrical equipment and hours of backup support needed.