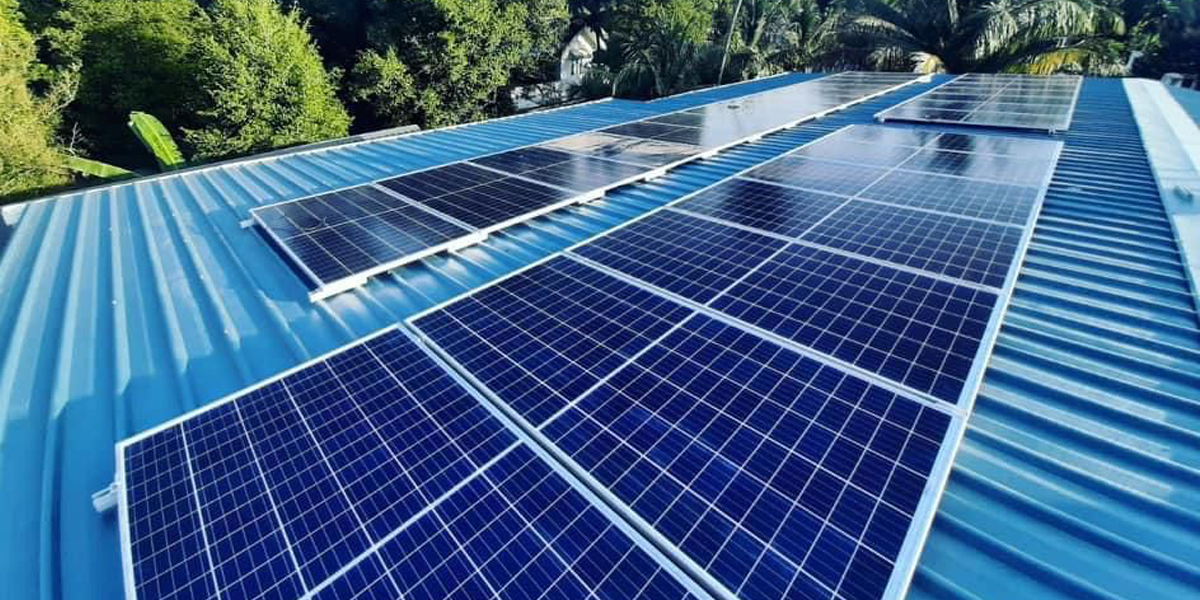 Self-sustainability is of great importance in this busy economy. Generating our own electricity is a major step in this. Since the energy has to be sustainable, renewable energy is the solution. Even though there is a renewable resource like Wind & Tide, there are practical difficulties in generating them. One can easily install Solar Panels on the rooftop and achieve this self-sustainability.
Rooftop solar installations in Ernakulam are increasing day by day. One has to be educated while choosing a solar installation company in Ernakulam. There are many Solar panel dealers in Ernakulam. Every solar panel installation has few major things to consider apart from the solar panels and Solar inverters used. These are the solar electrical components, workmanship, experienced solar contractor, solar kseb documentation, solar installation after-sales service, and solar panels preventive maintenance service.
With KSEB – Kerala state electricity board solar policy favorable to the state. One has to check few major things while choosing Solar Panel dealer in Kerala. And choosing the right integrator is most important considering the future service. A good solar panel dealer in Ernakulam provides a minimum of 5 years of free breakdown service for a solar installation. While some offers more attractive solar panel preventive maintenance service also, making sure that solar installation runs minimum 25 years without major breakdowns. Also, most of the solar installations come with an online solar generation monitoring facility. So keep in mind to ask your solar integrator about these facilities while discussing the solar project.